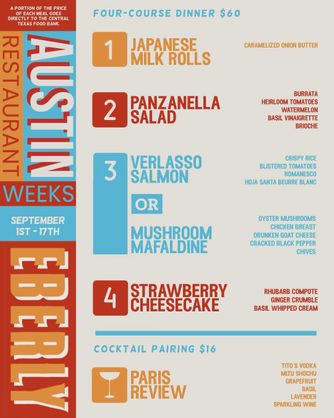 Austin Restaurant Week
Hunger is a serious issue here in Central Texas, where 1 in 7 of our neighbors can't be sure where their next meal will come from.
You can help by dining out at participating restaurants during Austin Restaurant Weeks, a two-week-long dining extravaganza featuring specially priced lunches, dinners and drinks at restaurants throughout the greater Austin area.
A portion of the price of each meal goes directly to the Central Texas Food Bank, which helps provide meals to our neighbors in need.
Austin Restaurant Weeks runs September 1 - 17, 2023!