What's coming up at Eberly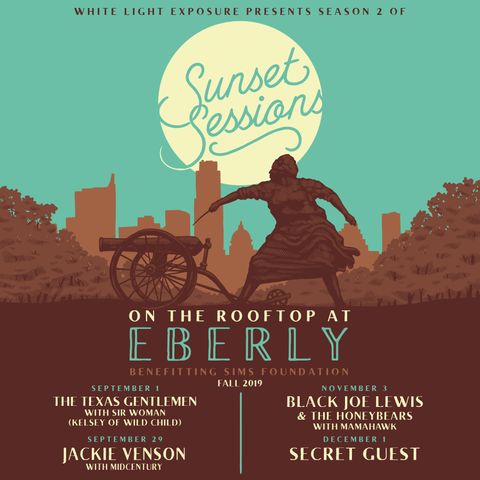 Sunset Sessions featuring The Texas Gentlemen
🎟 TICKETS AVAILABLE HERE NOW! 🎟
Alright ladies and gents! Get your boots on because Season 2 of Sunset Sessions is HERE!
Join us for an up-close and personal experience with The Texas Gentlemen and Sir Woman (w/ Kelsey of Wild Child) on the Rooftop at Eberly as the sun sets over Austin.
We are starting you off with a real Texan bang - The Texas Gentlemen! This impressive collective of exceptional musicians has collaborated with many artists on stage and in studio. The Gents have backed bands like Leon Bridges, Nikki Lane, Kris Kristofferson, Shakey Graves, Charlie Sexton, Paul Cauthen, George Strait, and Nicole Atkins, to name a few.
Opening the evening, the ever-talented Sir Woman, the newest creation from Kelsey Wilson, co-founder of Wild Child and member of Glorietta. Wilson has been co-writing, singing, and arranging strings for over 15 albums and projects spanning all musical genres. The forthcoming album "Party City" will be her first solo release.
••••• Texas Gentlemen Video: Bondurant Women ••••• Sir Woman Video: High Road •••••
For those who have yet to experience Sunset Sessions, the series was born out of the desire to see great bands in an intimate setting. We invite you to enjoy a cool, relaxed atmosphere with delicious food and drinks available throughout the night. Come early for Vinyl DJ sets, snap a photo at the photo booth, mingle with our emcee Laurie Gallardo of KUTX, learn about SIMS and soak in evening vibes on the rooftop.
Each show benefits the SIMS Foundation, an organization that provides affordable mental health services to the Austin music community. Each event features thoughtfully curated cocktails inspired by the month's headliner.
Doors at 6p. For more information please visit the link above and below.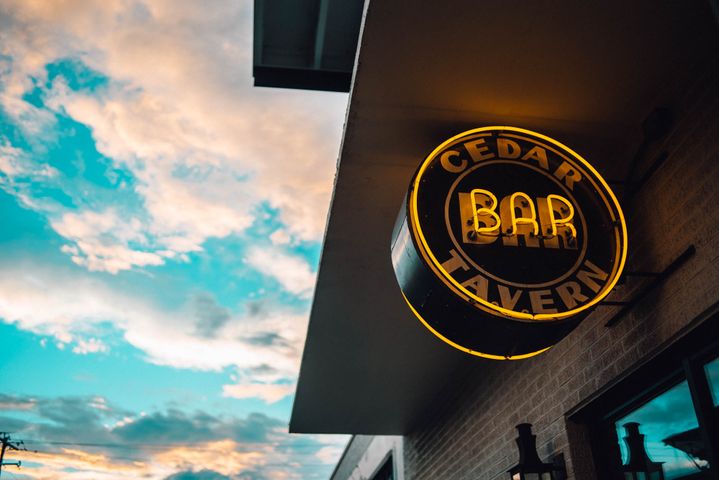 Tavern Tunes
Since 1866, the Cedar Tavern bar has been showcasing new and up-and-coming artists. We have continued this tradition in the relocated home for the Cedar Tavern at Eberly in Austin, TX. Every Thursday night from 7-9pm we host a local artist/band for our city to discover and enjoy. Come join us this Thursday!
Catch the following artists on the dates listed below:
8/8 Alan Eckert Trio
8/15 Henry + The Invisibles
8/22 Sydney Wright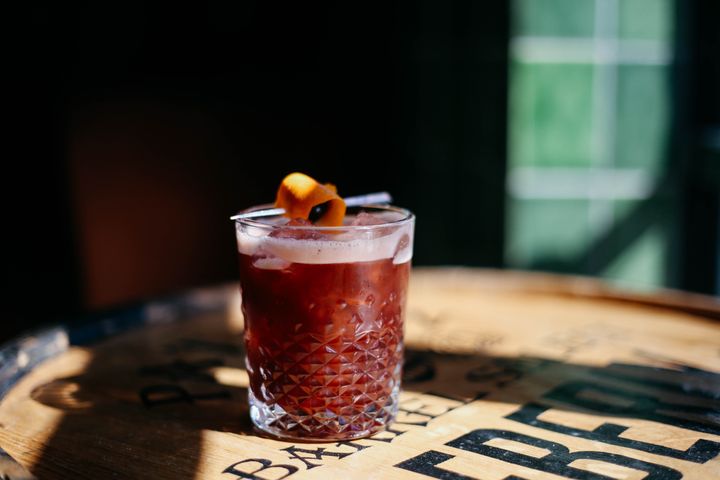 Happy Hour
Join us for Happy Hour all night Sunday & Monday!
5pm-7pm Tuesday - Friday.
Drink Specials & Select Discounts on Food
$4 draft beers / $7 glasses of wine / $7 select cocktails