What's coming up at Eberly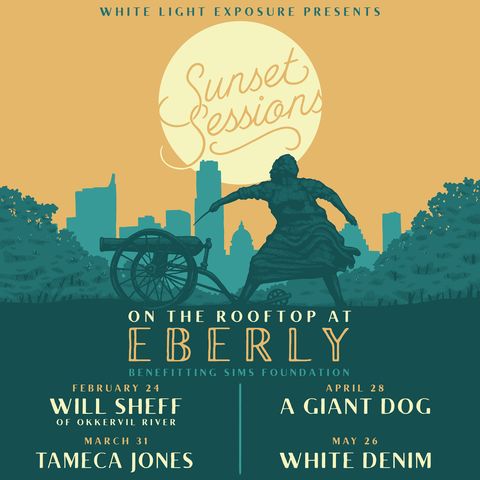 Eberly Sunset Sessions Featuring Will Sheff of Okkervil River
February 24, 2019 6pm - February 24, 2019 10pm
This spring, Eberly is thrilled to announce "Sunset Sessions," a live music showcase presented by White Light Exposure. The recurring monthly series, hosted in Eberly's newly completed private rooftop event space, is designed to offer a rare experience: intimate sets by locally and nationally recognized artists accompanied by the setting sun over Austin. Tickets for the first showcase on Sunday, February 24 featuring Will Sheff of Okkervil River are on sale now.
Sunset Sessions was born out of the desire to see great bands in a beautiful setting without the hassle of braving large crowds, fighting for parking, or waiting in long lines. In true Eberly fashion, the restaurant has planned small bites and specialty cocktails inspired by each month's featured artist. Eberly's exceptional hospitality brings a unique level of comfort and spark to the typical live music experience.
This series is not only for the audience but also for the artists performing and the music community as a whole. A portion of the proceeds from each showcase will benefit the SIMS Foundation, a local non-profit providing mental health and addiction recovery services for Austin musicians, music industry professionals, and their families in the effort to support the well-being of the Austin music community. In addition, in the week leading up to each show, Eberly will offer the special, artist-inspired cocktail in the Cedar Tavern, with $1 from each cocktail sold being donated to the foundation.
Tickets for the first showcase are now available on Ticketleap.com and are expected to sell out quickly. Valet parking and a complimentary welcome drink of choice are included. Artist-inspired small bites and beverages will be available for purchase at the bar. Tickets for subsequent shows will be released the first week of each month. Doors will be at 6 p.m.
Guests will enjoy an evening of performances by expertly curated opening acts, resident vinyl DJs Mr. Gentlemen (Lucas Anderson) and DJ Terry Beckins (Steve Terebecki of White Denim), and headliners Will Sheff of Okkervil River, Tameca Jones, A Giant Dog, and White Denim. In addition, Laurie Gallardo, host of KUTX 98.9 afternoon music show and producer and voice of the Austin Music Minute, will be hosting the series and introducing the bands and SIMS Foundation.
Completed in fall 2018, Eberly's new rooftop private event venue offers an elevated setting to complement a one-of-a-kind artist experience.
For more information about Sunset Sessions benefitting SIMS Foundation, please visit simsfoundation.org.
https://eberly.ticketleap.com/eberly-sunset-sessions-february/details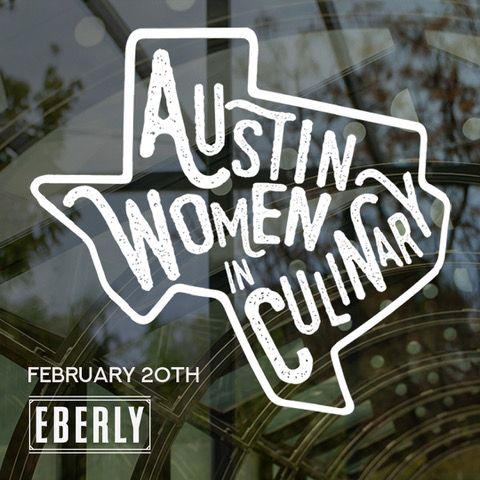 Austin Women in Culinary
February 20, 2019 7pm - February 20, 2019 10:30pm
The 2nd Austin Women in Culinary dinner will benefit Austin's Les Dames d'Escoffier scholarship fund, which awards scholarships to women in food, fine beverage, and the hospitality industry. The dinner will celebrate female trailblazers in the culinary scene, with each participating chef creating a dish honoring a woman who has made a significant contribution to the world of food. There will be a reception in the historic Cedar Tavern with passed appetizers and specialty cocktails prepared by our guest bartenders. The Silent Auction will be held in the Eberly Study and will feature 2 more appetizers before a 4-course dinner is served in the main dining room. We look forward to hosting an amazing lineup of Austin Chefs paired with a perfectly curated cocktail and wine experience.
Guest Chef Participants:
Jo Chan, Executive Chef, Eberly
Amanda Turner, Executive Chef, Juniper
Sarah Heard, Chef, Foreign & Domestic
Sasha Grumman, Chef de Cuisine, Launderette
Janie Ramirez, Executive Chef, Dai Due
Bonnie Savage, Chef de Cuisine, Olamaie
Sarah Seghi, Pastry Chef, Eberly
Juliann Stoddart, Executive Pastry Chef, Parkside Projects
Amanda Rockman, Culinary Director, New Waterloo
Mary Catherine Curren, Executive Pastry Chef, ELM Restaurant Group
Melissa Carroll, Pastry Chef, Le Politique
Participating Bartenders:
Caer Ferguson, Bar Manager, Roosevelt Room
Kasey Pierce, Bar Manager, Barley Swine
Madeline Ridgway, Lead Bartender, Midnight Cowboy
Participating Sommeliers:
Krista Church, Sommelier, Eberly
Ali Schmidt, Sommelier, Emmer & Rye
Tickets available at https://eberly.ticketleap.com/awceberly/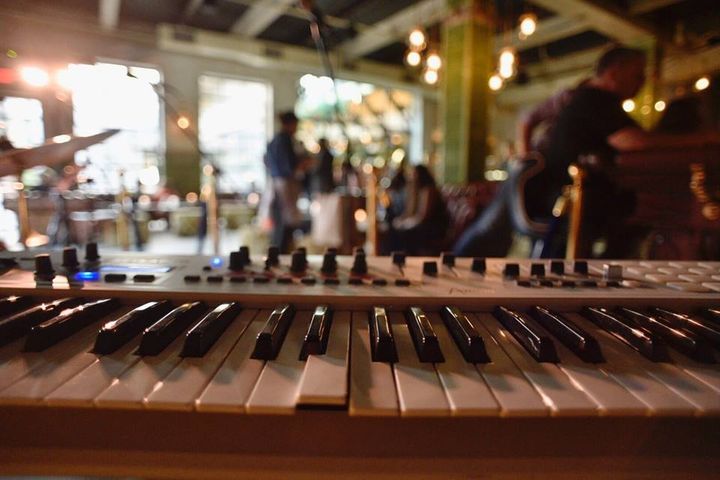 Tavern Tunes
Since 1866, the Cedar Tavern bar has been showcasing new and up-and-coming artists. We have continued this tradition in the relocated home for the Cedar Tavern at Eberly in Austin, TX. Every Thursday night from 7-9pm we host a local artist/band for our city to discover and enjoy. Come join us this Thursday!
Catch the following artists on the dates listed below:
1/31 - Steel Betty
2/7 - Daniel Dufour Quartet
2/14 - Brian Kremer
2/21 - Alan Eckert Trio
2/28 - Sydney Wright
3/7 - Alan Eckert Trio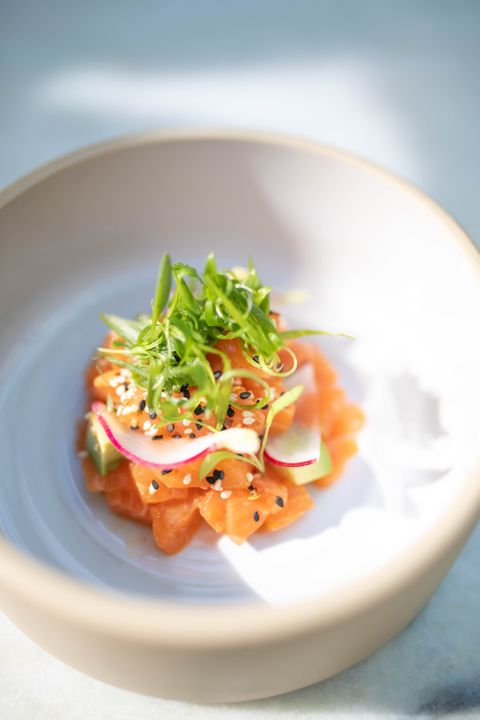 Tasting Hours at Eberly Bar
Come see us at the Eberly Dining Room Bar for Tasting Hours, available all night Sunday and Monday, and from 5 p.m. to 7 p.m. Tuesday through Friday. The new menu will feature scaled-down versions of popular dinner dishes, allowing guests to sample several different items and "build their own tasting menu experience." The menu will also offer half-off select bottles of wine.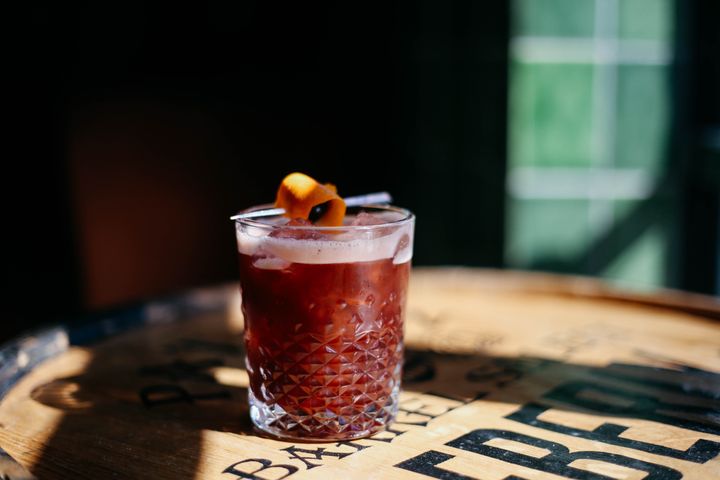 Happy Hour
Join us for Happy Hour all night Sunday & Monday!
5pm-7pm Tuesday - Friday.
Drink Specials & Select Discounts on Food
$4 draft beers / $7 glasses of wine / $7 select cocktails